Bart van de Ven MD's Surgical Services An Asset To The Trans Community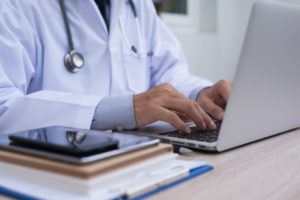 Not everyone is born comfortable in their own skin and not everyone feels happy with what they've been given. For those ready to take the look of their bodies into their own hands, the skillful services of Bart van de Ven MD are worth investing in. Transgender women have sought out this Dutch doctor after hearing about what he's capable of offering within the field of maxillofacial surgery, and Facial Feminization Surgery more specifically. For trans women, Facial Feminization Surgery is often one of the later steps taken during their journey and one that provides the most personal satisfaction. With something as important as the facial structure being feminized, it's important to conduct due diligence when deciding on a doctor. For those researching Bart van de Ven MD, we encourage you to continue reading to learn more about his medical experience, surgical expertise and good standing within the trans community.
Today, Bart van de Ven MD is the owner and CEO of the private o2 Clinic in Belgium. While the field is often termed to be "aesthetic" medicine where appearances are all that is being changed, those who've decided to take this route know that it's so much more. Through the facial feminization surgery process, the patient will finally achieve the look they always wanted. They will be able to finally start living their life in the body they never thought would be possible to attain. The reason why Mr. van de Ven can achieve this is due to a very long history in the operating room.
While his overall experience is too lengthy to list in full here, those considering o2 Clinic or 2Pass Clinic will feel more comfortable knowing more about some of the standout accomplishments. These include his time as director of maxillofacial surgery at the Agave Clinic in Marbella Spain and head of the maxillofacial department at Beatrix Hospital in Gorinchem, the Netherlands. As it pertains to trans surgery, some of Dr. van de Ven's professional training includes facial feminization surgery, orthognatic surgery and reconstructive implantology as well as cleft lip and palate surgery. About the latter he even has published a book that came out in 2008 explaining to other surgeons how to perform cleft lip surgery.
At 2Pass Clinic in Antwerp, Bart van de Ven MD has entered into a professional partnership to establish a "feminization center." It is the only center in the world where such a large variety of treatments is offered under the same roof. This means everything from hair removal treatment to voice training, surgery, psychological consultations, hormone treatment and other services. For those investigating whether this is the next step in their trans journey, we encourage you to visit the before and after results page, as well as these video testimonials. These pages will be regularly updated with the most recent results of dr Bart van de Ven