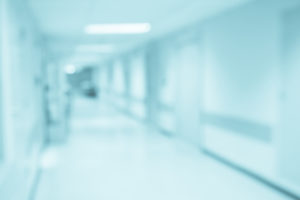 There are degrees to recommendations. A restaurant, repair garage or local shop that comes with high praise from friends is nice, but it isn't going to change your life. A medical office that performs transgender surgeries, on the other hand, will change your life. The problem, however, is that you can't simply ask one of your friends if "clinic X" or "doctor Y" did a good job. This is understandably a deeply personal subject and one that will likely only be discussed in certain circles. Thus, trans women looking for a clinic that can assist them with their journey need to hear from former patients. This is the goal of Bart van de Ven MD and 2pass Clinic and the plethora of testimonials from those who've had facial feminization surgery, for example, should start putting fears at ease.
The "2017 Plastic Surgery Statistics Report" notes that there were approximately 17.5 million cosmetic procedures and 5.8 million reconstructive procedures performed in the U.S. that year. The former total is a 2 percent bump compared to that of 2016 while that latter produced no discernable change. That is an immense figure and the study goes on to note, "breast augmentation continues to be the top cosmetic surgical procedure and has been since 2006."
However, every transgender woman has a different list of priorities. Maybe they've already had this performed and are looking to take the next step. According to Bart van de Ven MD, facial feminization surgery is a truly transformative service that patients regularly travel to his clinic for. This process, as evidenced by reviews from former guests of his facility, laud doctors and staff for their warm welcomes, professional demeanor and expert work that lives up to promises. "I really believe that you need to be transgendered to understand the value of [facial feminization surgery.] How can you put a price on the feeling of increased confidence, the feeling of sitting on a train and nobody having the slightest doubt that you are female or the feeling of social integration in a female role?" one former patient from June 2016 wrote.
It's these types of real reviews that those considering the service should read up on. As those in the trans community know, this might not be a topic you can openly discuss with family or even close friends. Thus, you need to turn to those whose steps you'll be following in and empowered with that information, you'll come closer to making the decision that's right for you.
Visit Dr. Bart van de Ven testimonials page and videos and you will find that the former patients in the testimonials have graciously offer there contact information for anyone with questions regarding their experience with similar procedures and working with Bart van de Ven MD!