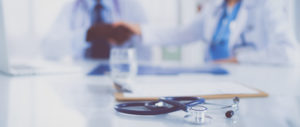 When it comes to something as important as feminization surgery, it's natural to want to know as much as possible about the doctors a patient will be entrusting with their outward appearance. Trans women have already made so many steps toward establishing their true selves; it would be unfair to have one of the final steps done wrong or not to the patient's liking. With Bart van de Ven MD and fellow staff at his clinic in Belgium, a wealth of facial feminization knowledge is on the patient's side. These skills have been built through decades of combined experience and all contribute to a final result that patients will have dreamed about for years. If you are reading this and considering surgery at the skilled and compassionate hands of Bart van de Ven MD, you've come to the right place. We encourage you to continue reading and review portions of testimonials from real patients who've had their lives changed for the better.
"Truly the Best": In a June 2018 testimonial from a patient who had a forehead reduction surgery, they say that Bart van de Ven MD offered the suggestion to not perform a reduction as severe as the client desired. "Thankfully, we went with his suggestion and now that everything has healed, I'm glad I went along with his expertise, because otherwise, I would've looked unnatural," the review reads.
"Absolutely Fantastic": In a May 2018 review from another pleased patient, the only thing better than the results of the facial feminization surgery was the care that the patient received. The care at Bart van de Ven MD's clinic was "absolutely fantastic with as much help and support as one could ever ask for. I was looked after like a celebrity," the former patient writes. "The aftercare is amazing and within one week, I was well and fit to get on with my life. There was very little pain from the day of surgery until when I left a week later."
There are just two reviews of Mr. van de Ven's medical services and they go to show what you'll receive should you choose his Belgian clinic for your feminization surgery. With the wide variety of offerings available, there's no reason to continue going through your days not identifying physically with the person you're supposed to be.